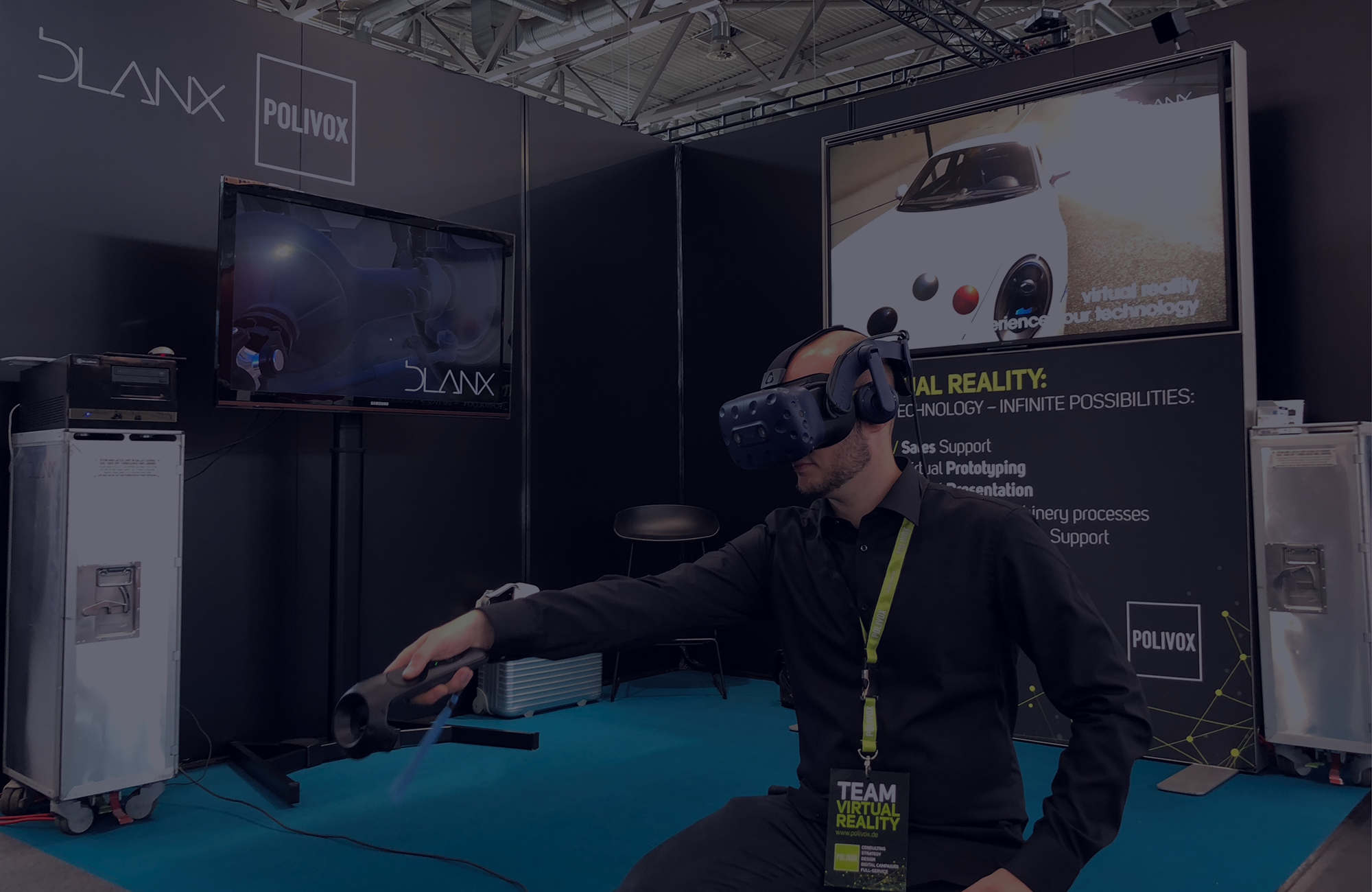 Virtual Reality, Augmented Reality and Mixed Reality
Discover the future with our one-day experience workshop on the latest technologies. Joint testing and evaluation of technologies are at the forefront.
360 °, virtual reality and augmented reality are currently among the most discussed trends in the digital world. The application areas for VR, AR and MR are very versatile. They are already widely used in industry, human resources, marketing and sales.
Together with you, we work out individual solutions and discuss ways in which the new technologies can be used profitably in your company.
After the workshop you will receive a clear plan for possible applications and concrete implementation.
Order of events
The one-day Experience Workshop is divided into two blocks. In the first block (morning) you will get a short introduction to the VR, AR and MR technologies  (Linear & Realtime).
Then we proceed with the HandsOn: An exclusive opportunity at different stations to try out devices for VR, AR and MR and to test suitable applications.
The second part (afternoon) is about how the technologies can be used in your business context and what opportunities arise.
Experience technology
HandsOn: We start in the VR area with the GearVR and Oculus Go (3DOF), then switch to the HTC Vive PRO (6DOF), which allows us to use Roomscale – the freedom to move around in virtuality.
In the field of AR, we then switch to iPad / iPhone (Consumer Ready AR Devices) and show our own applications, which are already available today.
In the last part MR we come to the Microsoft Hololens (and from the end of September 2018 also Magic Leap). Witness everything by yourself, be inspired and gain your first experiences.
Speaker
Our immersive workshop will be led by industry experts who are the world's leading augmented and virtual reality keynote speakers and have led workshops with numerous companies.
Location
The workshop is usually held in our Innovation Lab in Cologne. Alternatively, we can also come to your headquarters and organize our workshop in your premises.
Members
This workshop addresses the following groups within the company: Training Leaders and Decision Makers in Marketing, Sales and Distribution, Quality, Human Resources, Engineering &  Production (minimum 4 persons and maximum 6 persons).
Expenses
The workshop usually takes place from 10:00 to 17:00 (13:00-14:00 lunch break). The cost is 575 € plus VAT per person. The workshop costs will be reimbursed if a collaboration for a project will follow . Travel expenses will be charged separately.
Virtual Reality
Immersive technology for:
  • VR configurators
  • VR training
  • Visualization of life-size products
  • Multiple users in different places
Augmented Reality
Augmented Reality offers the possibility to bring digital products into customers' real world.
Here's a little example – our Rim Selector (iOS / Android), which lets users try out new virtual rims on their car in real time through their iPhone!
Animation
Our explanatory films make your product the attraction. Support your marketing department and increase your sales. Use it for exhibitions, presentations, website and social media.
Take a look at the different examples!
Already have a specific project in mind?