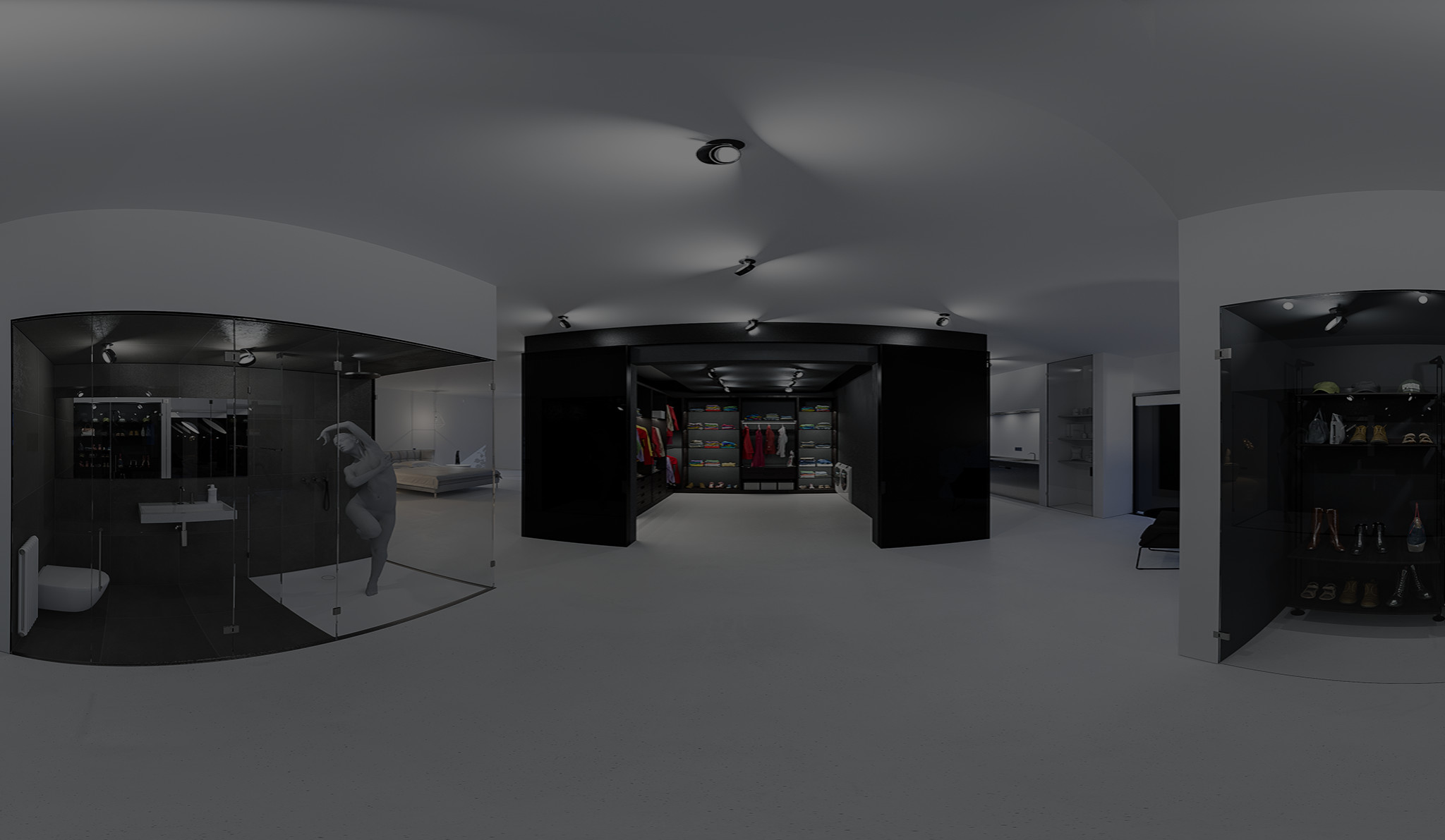 Virtualization is altering retail
The dematerialization of the stationary retailers into e-commerce is a ongoing process. Emerging technologies, such as virtual reality, opens new dimensions for stunning shopping experiences.
The LOFT project tries to spark a vision. Whether architecture, furniture, kitchens, white goods, home entertainment or e-commerce – the LOFT offers at different spots prospects for the possibilities VR offers for the marketing of products.
Where is the use of this kind of VR application?
Brands and products appear in perfectly staged brand worlds. The context between smart products and function can be experienced. From a digital twin to an interactively adaptable product. Through real-time computer graphics, customers can individualize and discover products like never before.
With Virtual Reality, e-commerce and on-demand products catch up with the stationary trade in the shopping experience and have the potential to turn the way we shop upside down again.
1. Visualization
/ Design reviews
/ Visualization & presentation
/ Explore living space of personas
/ Sense of space & architecture
/ Product experience and visualization
2. Shopping
/ E-Commerce
/ Change and customize interiors
/ Test functions
3. Configuration and Testing
/ Testing of ergonomics
/ Ergonomic adaptations for the customer
4. Networking und Actuation
/ Visualize Smart Home features
/ Visualize IoT in context
/ Instant drone delivery
5. Virtual space for Entertainment
/ Interaction with Home Entertainment services
/ Simulation of sound systems
/ Smart Glas applications
6. Security
/ Access control
/ Remote access
7. Connected Car & E-Mobility
/ E-Mobility and home battery
/ E-Mobility features
BLANX develops individual solutions and brings the advantages of visualisation to your company.
Don't hesitate and let the train pass you by, contact us for an Ideation Workshop to digitalize you together.
Schon ein konkretes
Projekt vor Augen?
Oder vielleicht erst mal eine Beratung?