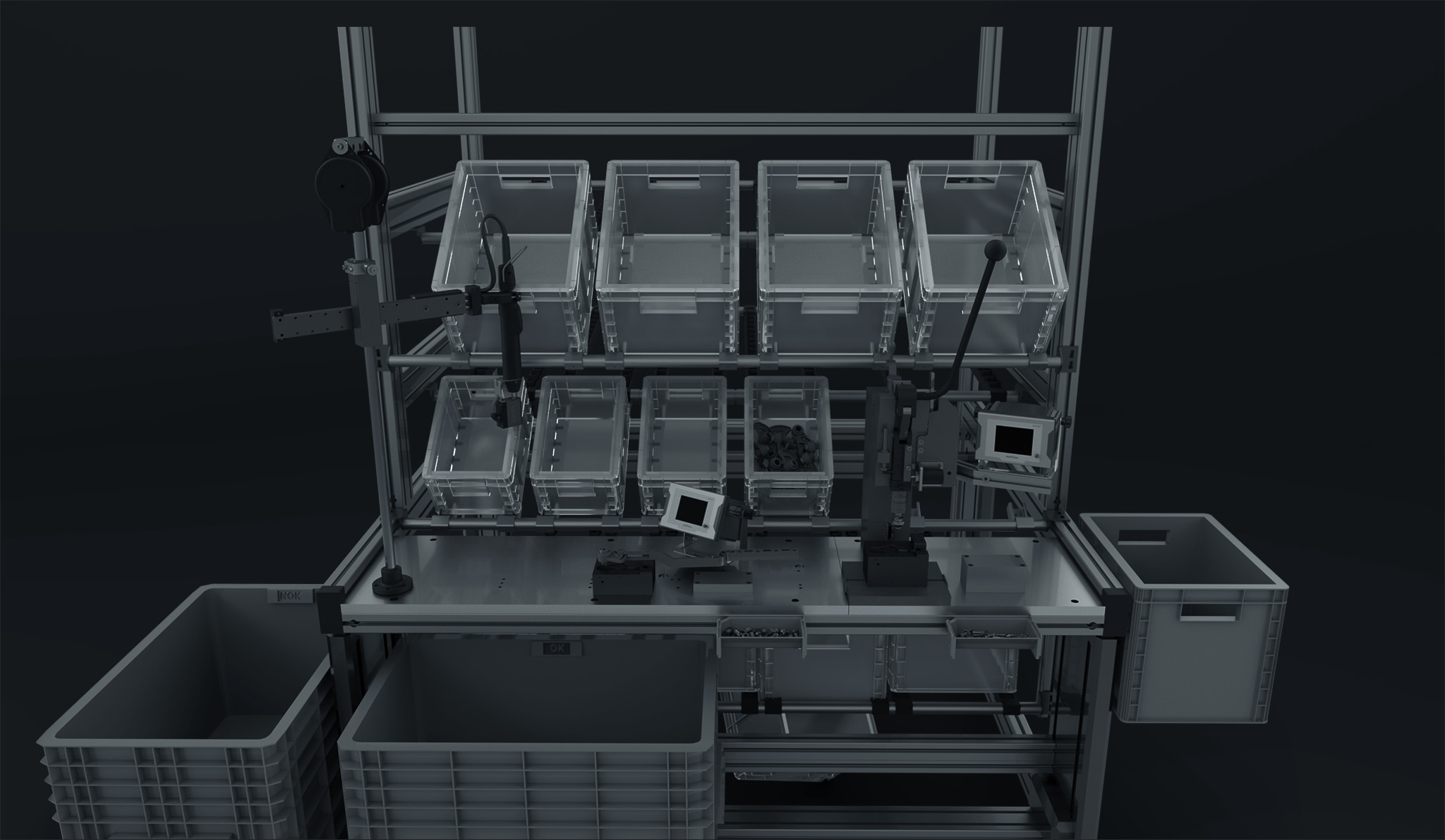 Virtual Reality Case for industrial production and training scenarios.
Digital transformation not only creates new challenges, but also opens countless opportunities. Next to an innovative image and the possibility for massive press work, this leads to an overall increase of attractiveness in times of specialist deficit. From Industry 4.0, the Virtual Factory and E-Leaning 2.0, to the recruiting of new staff.
The topic of visualization will enter many areas of our professional life's through affordable and accessible VR hardware. The Virtual Workbench highlights various aspects within the process and shows the multi-purpose approach of virtual assets.
What is the field of use for this VR application in an industrial environment?
1. Simulation
/ Representation of a real work process
/ Identification of sources of error
2. Workspace design and planning
/ Highlighting and optimization of ergonomic aspects
/ Highlighting the workplace from the point of view of sports medicine
/ Optimization of space requirements
3. Digital Instruction
/ Construction
/ Initial operation
/ Maintenance
4. Human Resources
/ Faster employee assessment
/ Traceable procedures
/ Detectable Learning Curve
/ High score of applicants
/ Employer branding, candidate experience
5. Training / E-Learning 2.0
/ Education process of employees
/ Fast availability by simple download
/ Scalable usage due to affordable hardware
6. Quality Management
/ Tracking of trained procedures
/ Introduction to new processes and safety training for potential danger
/ Observance of quality
Already a specific
project in mind?