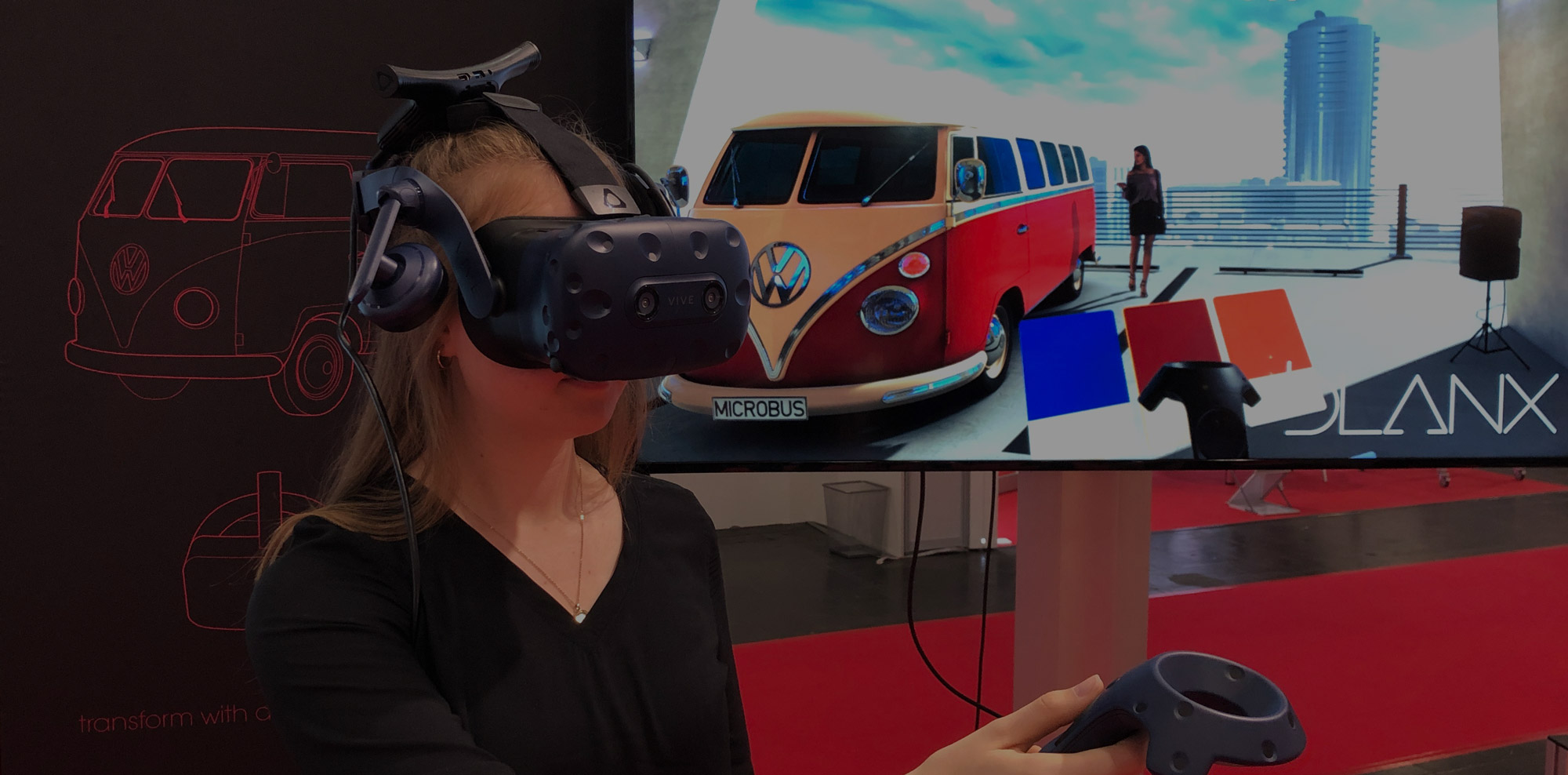 VW Bus Configurator in Augmented & Virtual Reality
In cooperation with Volkswagen Commercial Vehicles, we are reviving the original VW T1.
The configurator in Digital Reality creates the perfect customer experience. Changing the colour combination or the equipment – the customer can make his own choice.
The interactive application offers the customer a life-size view of his virtual product in the real environment and can feel what his VW T1 will be like with AR & VR.
How to make your products understandable for customers
Focus on the benefits and features of your product with premium marketing content – from animations to digital reality applications.
The advantage of our visualization techniques is shown in the variety of possibilities to present your product.
The 3D product data allows us to display special perspectives, such as an "X-ray view" into the interior of your product. Processes, networking and cloud connections can be made visible through 3D, providing a clear explanation for the viewers.
Obtain unlimited benefits from the simple use of data. Create once – use everywhere!
You have questions or  you want to see your product in Digital Reality?
From product data to the marketing tool

/ Cost-effective visualization based on product data

/ Placing products into their own context

/ Clarity – through additional information

Bring the process to life with animations

/ Activate industrial processes 4.0 visually

/ Use virtuality to make visible unknown details

/ Open up unique perspectives and presentation modes

Making virtual networking and industry 4.0 visible

/ Show how products and software connect with each other

/ Demonstrate complex processes through visualisation

/ Bring into view the connection to cloud systems
Why Visualization and Digital Reality?
Use unique brand and product experiences through augmented reality, virtual reality, animations and CGI across all media channels!
"Virtual Reality improves the Customer Experience and makes the customer journey, in its complexity, optimal by displaying it in context."
Barbara Lampl, Data Science Specialist & Behavioral Mathematician
Partner of the Digital Reality Academy
The "Digital Reality Academy" in Pavilion P36 at Deutsche Messe in Hanover stands for new mobility concepts and new production and logistics processes. Our cooperation partners are involved in optimising the individual production steps in the manufacture of the legendary VW T1. Virtual and augmented reality support the improvement of complex technological products throughout all the phases of product development. Together with Volkswagen Commercial Vehicles and Deutsche Messe, we show what the customer journey could look like in the future with car customization. Our AR and VR solutions are presented live throughout the year at the Digital Reality Academy in Hanover or at our studio in Cologne.
Brands. Clients. Partners.
Emerging Tech – XR has an enormous potential
The Game Changer for business applications….. Augmented, Mixed and Virtual Reality!
We bring light into these concepts!
Der digital Sidekick
We create emotional environments for your product, allowing you to showcase your solution in high quality!